Castle Rock Oktoberfest 2016
Castle Rock Car Show - June 2016
The Rocky Mountain Toy Train Show - ​March 2016
The Rocky Mountain Toy Train Show - ​December 2015
Bemis Library Show - Sept 12th and 13th. more pictures coming soon
Brick Fest Live - 2015 (Co-0p show with CoWLug) more pictures coming soon.
Archery Camp 2015 - Lego building activity.
Recently our Lego Ambassador took the"activity bricks" to a Kid's Archery Camp for their evening / rainy day activity. The kid's took up a challenge of building archery related models using just red bricks... here are some of the amazing results and smiles from the kids.
Castle Rock - Classic Rock Cruise In Car Show 2015
DENLUG and CoWLUG show at the 2015 Denver Comic Con.
The Rocky Mountain Toy Train Show - 2015
Simple to Complex Machines, Cripple Creek - Victor School Dist. Feb & March 2015

Castle Rock Oktoberfest 2014
Brickworld Chicago 2013 June 12th through 16th, 2013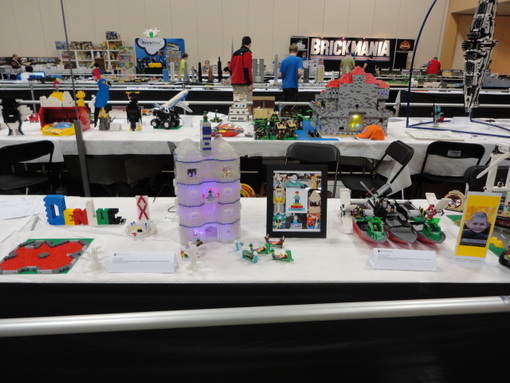 Here is Reed's setup at Brickworld 2013. Has the boat he built for the boat race in honor of Taylor Easterberg who passed away on March 16,2013 a week shy of his 12th birthday. He also built a "Crystal" castle keep in honor of his Sister who is fighting Breast cancer. The keep is in the shape of a four leaf clover signifying luck, with the dragon(added later) to signify the "evil" of cancer. You can see Matthew Ramsey's castle and town on the table behind this one.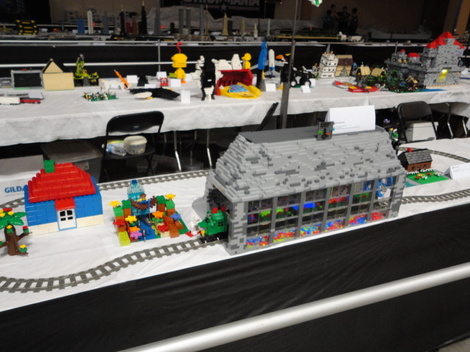 Here is Annette Kirkpatrick's train scene with a black light in the mountain that makes the bricks inside GLOW as the train goes through.
Bricks to Rails: LEGO train festival at Longmont Museum, Summer 2013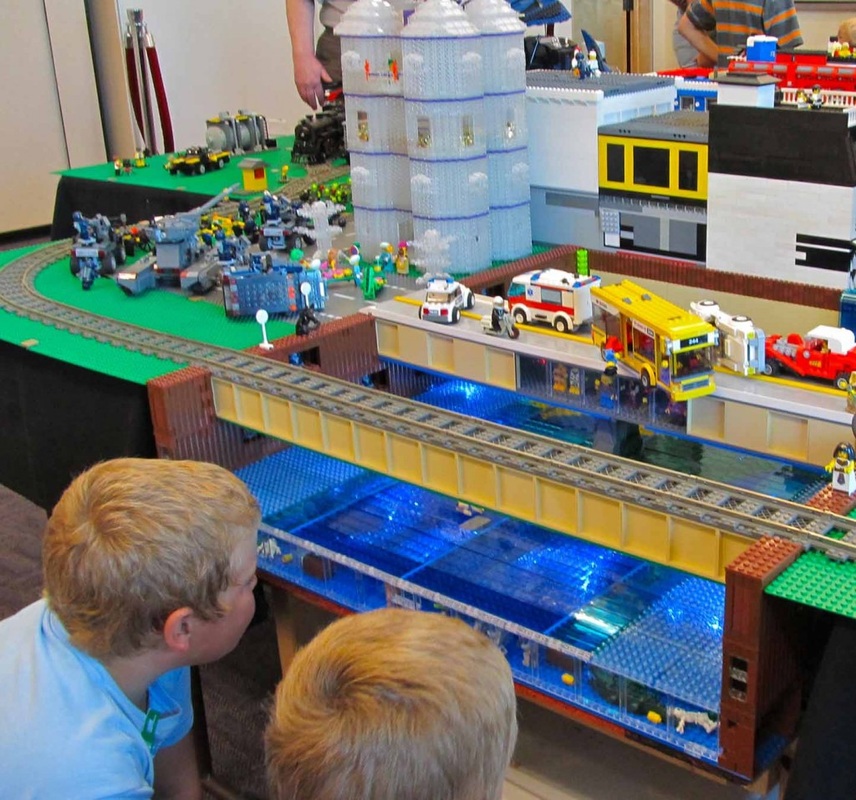 Here you see Reed's water scene that gives the kids a chance to see all the hidden treasures below the waves. It is lit up courtesy of the LED light pack that Lifelites makes. The "Crystal" keep is making an appearance nearby.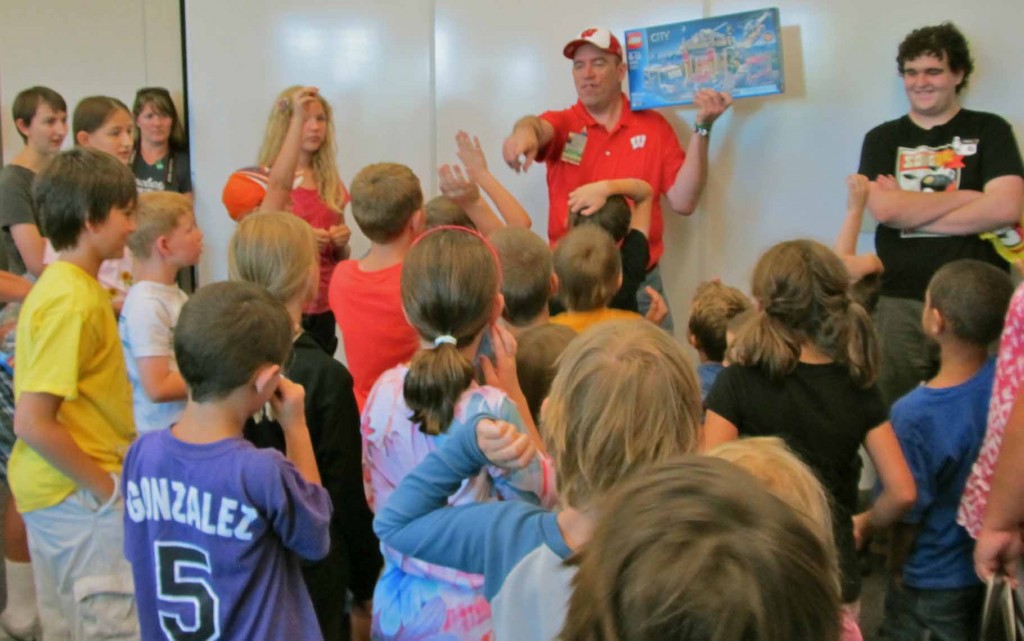 Here you can see Reed giving away a free LEGO set provided by the LEGO community team by doing LEGO trivia, just like they do at the Master Build events. He has participated in 4 Master build events 1 as a Fan and 3 as a LEGO employee so he knows how to do the "Trivia" contest.
Bailey Kids Carnival, October 2013. Shawn participated where kids got to check out his Electric Utility work truck. He brought along his LEGO utility trucks from his collection.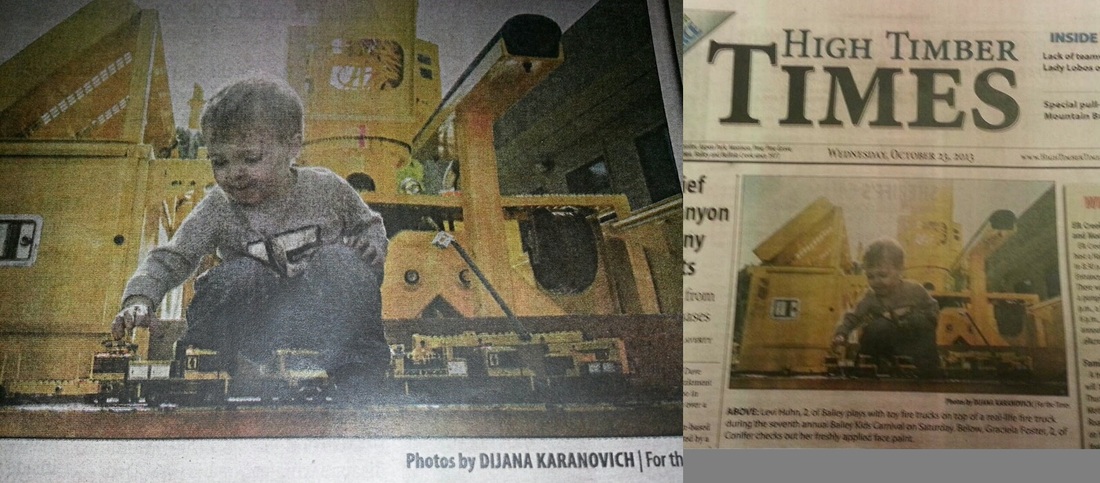 Rialto Theatre Train Show, November 23rd and 24th 2013.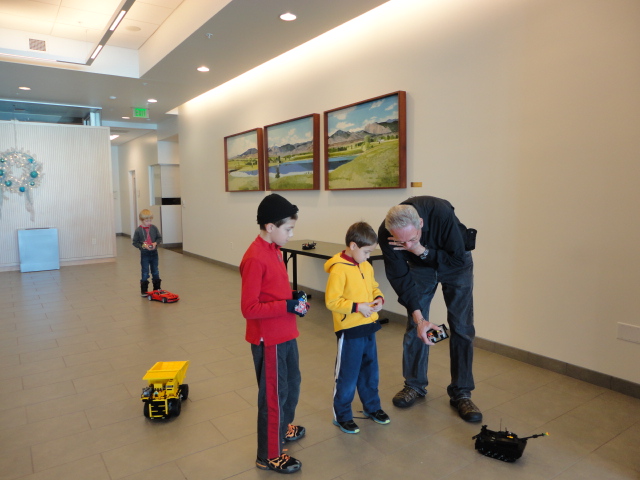 Here you see Jeremy showing the kids how to control his many Technic RC vehicles he brought for the kids to play with. Let me just say that his area was as popular or more so than the train display.
1 of our lucky winners who won this Fire plane in a drawing after 1 of the showing's of "Arthur Christmas". Get to thank the community team again on donating a couple sets for us to give away.
Ralph and Mark brought a "Kids amusement park" setup that is easy to transport and will hopefully have more modules by the next show.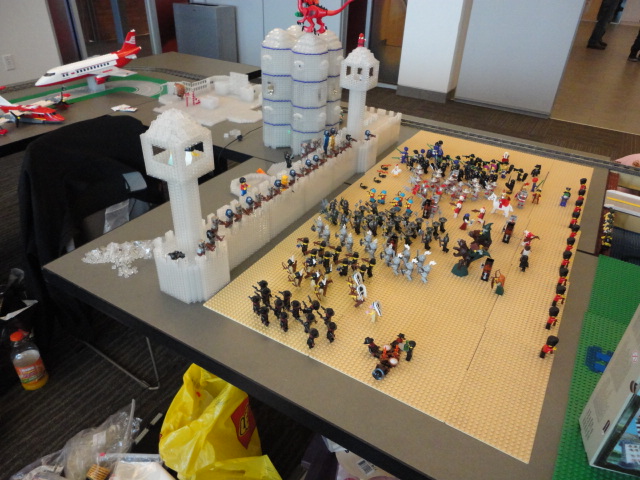 Reed's "Crystal" keep is now in the process of being fortified by "crystal" walls and archer towers. Had to call in multiple living armies to defeat the undead mummies from Pharoahs quest. Note the old Crystal castle is being destroyed in the background to make more wall sections.